3 Reasons Why Mobile Websites, Mobile Text Marketing, and Mobile Apps are So Important
3 Reasons Why Mobile Websites, Mobile Text Marketing, and Mobile Apps are SO Important
All kinds of businesses – big & small are embracing mobile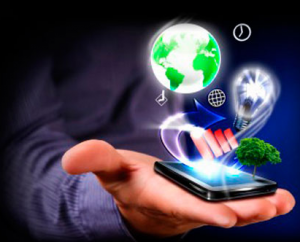 Big brands have made mobile a serious part of their marketing budget in 2010. In the last two years, fast food joints like Wendy's, Burger King, Subway, and others have launched mobile text marketing programs, mobile websites (desktop site optimized for mobile devices), and mobile apps that enable a consumer to order food for pick-up. Big retailers such as Walmart, Best Buy, Sears, J.C. Penney, and Target have built mobile websites and mobile apps in the last year. These applications have allowed consumers to order products, read reviews, and provide other lucrative services to their clients.
Mobile advertising is exploding
A Comscore study revealed that 25% of mobile phone users participate in at least 1-10 mobile text marketing programs every month. With advertising expenses rising, this gives analysts a good indicator of where an industry is headed. Given this rising estimate of mobile text marketing participators, it is quite clear mobile text marketing is highly significant.
Mobile Coupons are growing rapidly
Juniper Research predicts that approximately three billion mobile coupons will be issued to phones in the next two years. Consumers are increasingly looking for offers and coupons in this down economy and they are using their phones to accomplish this. Mobile coupons are convenient, easy to access, and easy to redeem. Bar-coded mobile coupons (another new trend) are now becoming a significant practice amongst businesses.
Click to find out more about The App Chick's Best Mobile Solutions for YOUR Business.